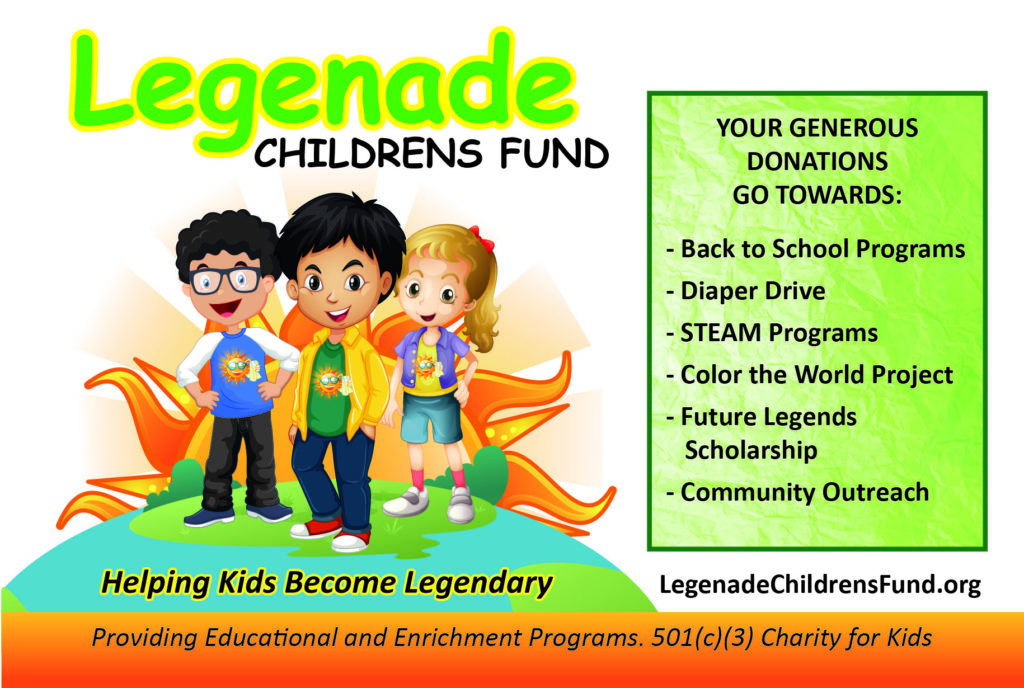 Diaper Drive – through fundraisers, LCF collects and donates diapers for Chicks in Crisis, the local charity that inspired them to help in the first place. Chicks in Crisis provides much needed care for babies and moms in our local area.
Back To School Program – providing backpacks and school supplies to less fortunate kids. Initiated in Cebu City, this program will expand to other selected areas in the Philippines.
Color the World Project – while having dinner at a local restaurant, Ethan decided to make a deal with the manager to collect the crayons that are given away with kids menus. Crayons that end up in the trash after only being used once are now collected by LCF and donated to kids who can't afford them. These are shipped to Marikina City, Philippines. LCF is looking to partner with more restaurants for this project.
Future Legends Scholarship – keeping promising students in school is the goal. Educational expenses will be covered for students who qualify. Students in this program usually have to work to help provide for their families. In some cases, allowance will also be awarded so students can focus on their studies instead of having to work.
STEAM Programs – LCF supports career pathways for students. In collaboration with other foundations that have similar programs, this program will help expose students to different career choices giving them a better chance to a stable future.