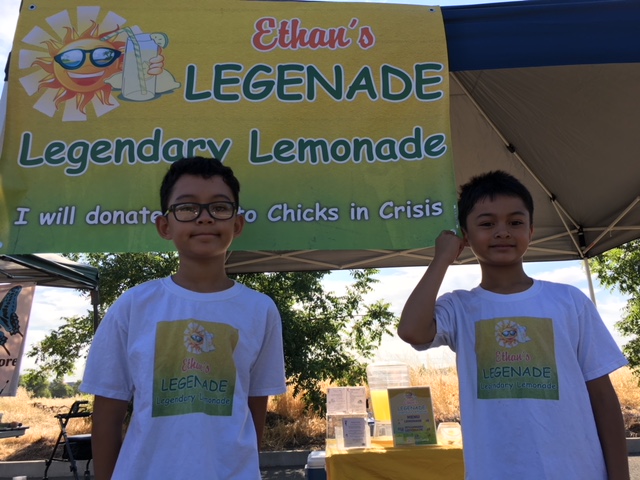 Ethan's Legenade was the idea of a 7 year old boy who wanted to help a local charity in Elk Grove, CA, called Chicks in Crisis. Ethan and his brother, Dylan, sold Legenade at local events and donated half their profit to charity. 3 years later, in March, 2019, they started their own non- profit, Legenade Childrens Fund (LCF). Their mission is to "help kids become legendary", through educational and enrichment programs for underprivileged kids. All donations and proceeds from their beverage sales will go directly to serve these programs.
Ethan, now 10 years old, is the visionary and spokesperson of LCF. He enjoys promoting their cause, and coming up with ideas on how to help kids.
Dylan, 12 years old, manages the financial side of LCF. He is in charge of making sure they have enough funding to support their programs.
Both brothers work together, as a team to make their nonprofit venture a success.
Ethan's Legenade (Legendary Lemonade) is a non- carbonated beverage made with real lemons and sweetened with honey. It's currently sold online and at local shops in the Elk Grove and Sacramento area. All proceeds from beverage sales will benefit underprivileged kids through their programs.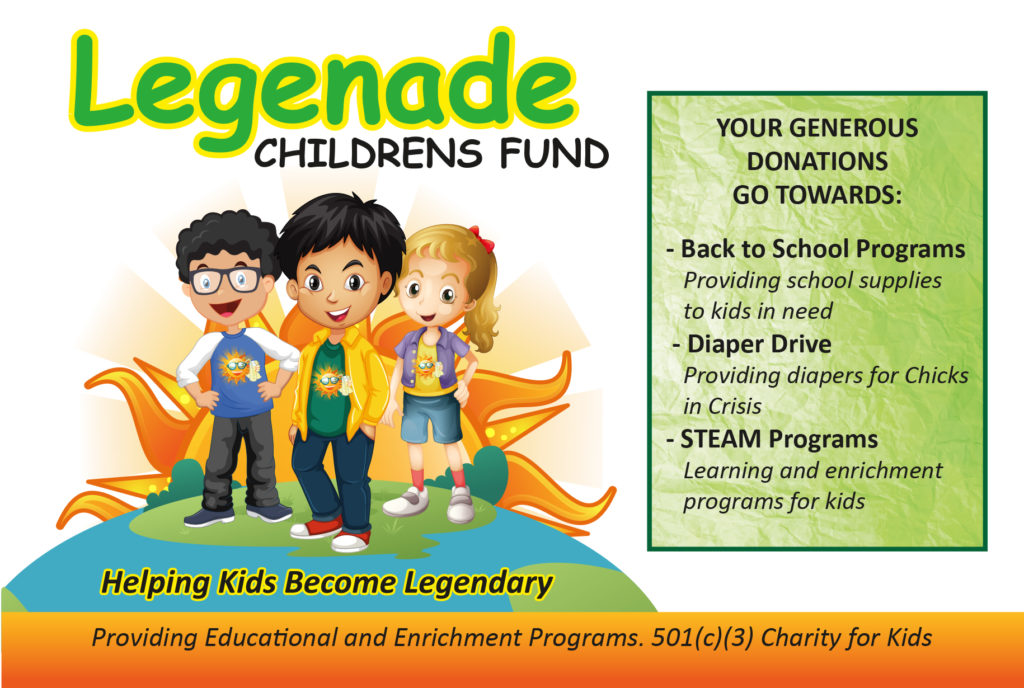 Nonprofit # 37-1575618